SAVE THE DATE
Monday, February 13th – Tuesday, February 14th
Sign up below to join us at the Capitol for a day of advocacy to ensure our state stays open for all businesses.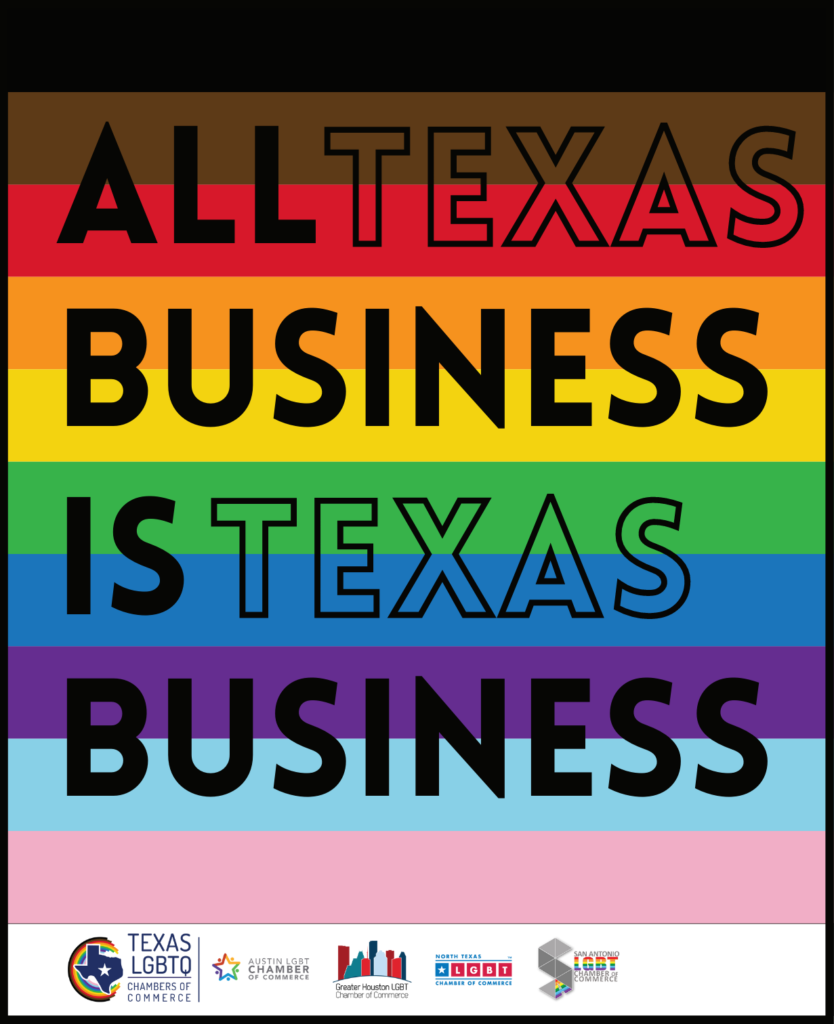 We need you!
This coming session Texas legislators will debate issues and legislation that will impact our economy and state. Texas needs an inclusive economy where all businesses can succeed, grow, and thrive. WE want to fight for the best business environment and to attract the best and brightest workforce in the country. 
Help us pass legislation to bring the National LGBTBE©️ Certification statewide in Texas. Help us advocate for an inclusive economy.  Join us to ensure that the LGBTQ+ and Allied business community is represented in Austin this legislative session.
In Texas, when business thrives, people prosper. For this to happen, all Texans must be included and respected. Our state should be open for business and open for all.  Your voice matters…make your voice heard and plan on joining the Texas LGBTQ Chambers of Commerce for the Day at the Capitol.